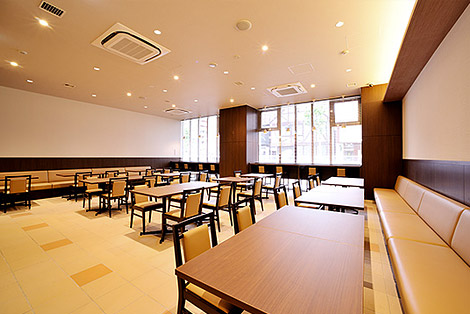 Breakfast Restaurant
Serving a buffet of around 50 dishes of Japanese and western food. We insist in serving you hand-made dishes produced locally unique to Hokkaido
Details ▶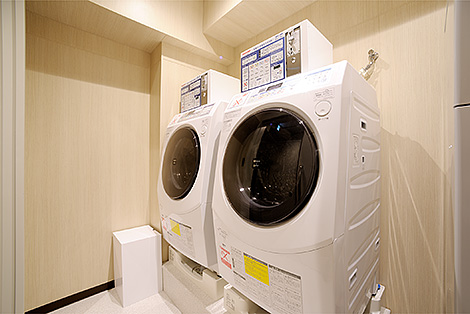 Laundry Machines
Laundry machines (2 laundry and 2 drying machines) are on the 10F.
Washing & Drying : 500yen/use. Approx. 120 min.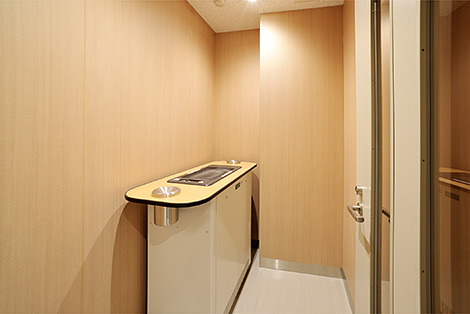 Smoking area
We have a smoking area for those who smoke.
How about relieving yourself with a cup of coffee?
Placed in the 1F lobby, 2F, 4F and 6F guest floors.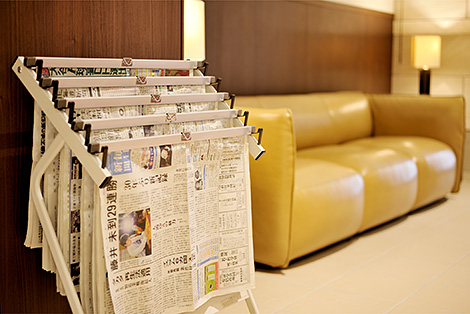 Newspapers
Placed in the 1F lobby, we have provided papers from various news publishers.
Also we have assorted sightseeing pamphlets.
Perhaps a new style, waking a bit early and spend some time reading news.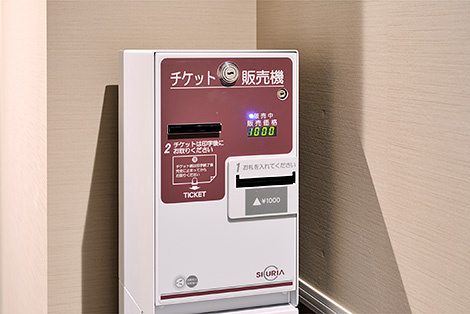 VOD(Video on Demand) Card Vender
A vending machine for cards to use for paid VOD(Video on Demand) TV programs. Available from 3pm to 11am.
Placed in floors 2F, 4F, 6F, 8F and 10F.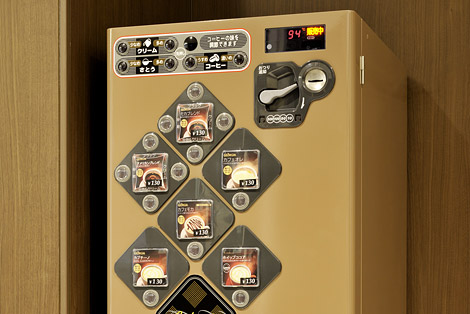 Coffee machines
Place in 1F beside the lobby.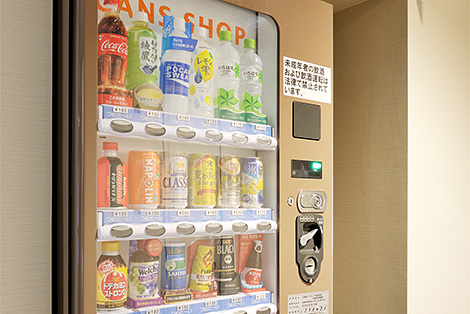 Vending machine
Vending machines are placed on the 3F, 5F, 7F AND 9F serving soft drinks and liquors.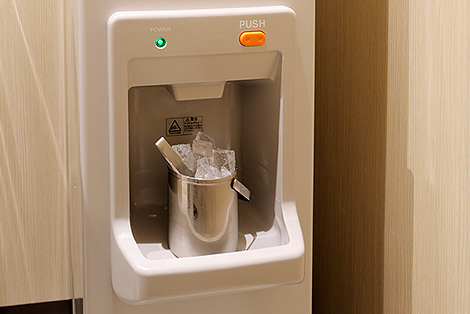 Ice maker
There are ice machines on the 10F.
Ice is served anytime needed.
Please use Ice buckets in your room.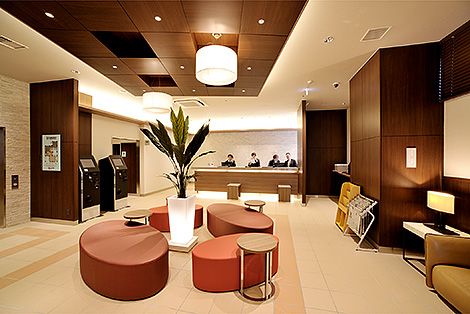 1F Lobby
Our soothing lobby space.
Staff are stationed 24 hourr. Feel free to approach us anytime in need.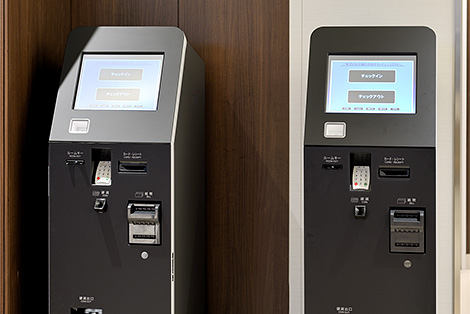 Automatic Fare Adjuster
2 are placed in the 1F lobby. Automatic check-ins are available on arrival. Credit cards accepted.